The Maiyahi song
Hello!
There are already many pages floating on the web about this song from O-Zone so I thought, one more would not hurt. Some people who can not read Japanese letters were asking about the meaning, so here some information.
My source was a swf file which you can find on the net, I was told that this one is NOT the original but anyways, ... it is pretty funny and was worth to consider as a start.
Here my first approach of explaining some facts of them Japanese characters, showing up in the file.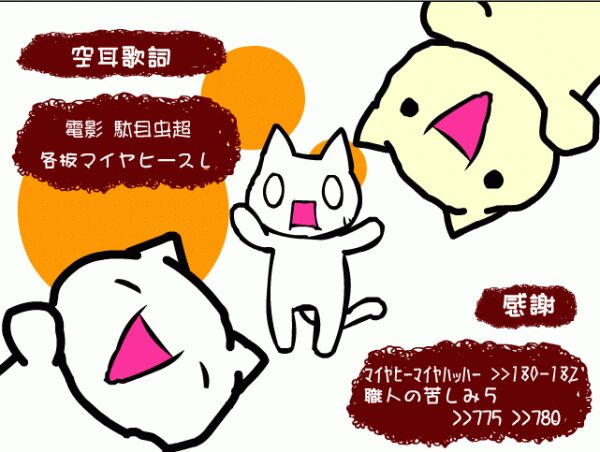 In here, we find the words "Soramimi", which basically does mean like "I (believed to) hear some word but it was not spoken". This is the whole fun about this parody, Romanian words are willingly misinterpreted, because some do sound quite like Japanese phrases.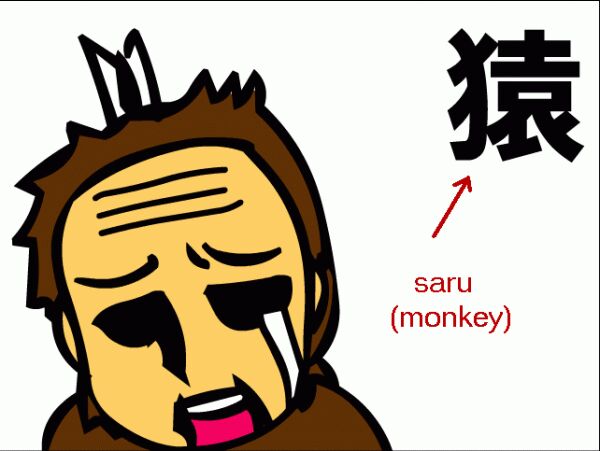 Saru was replaced for "salut"...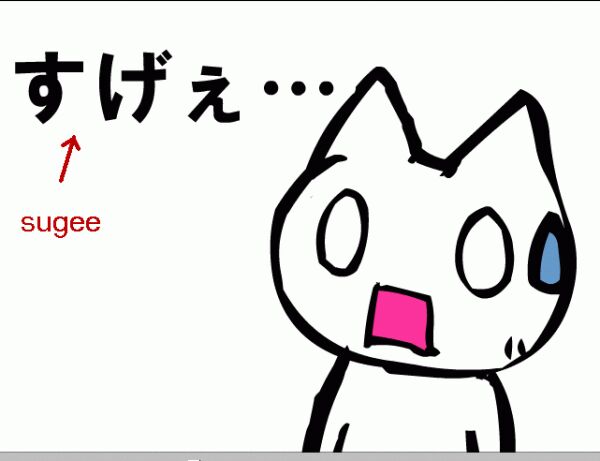 Sugee is slang for "sugoi" (=great)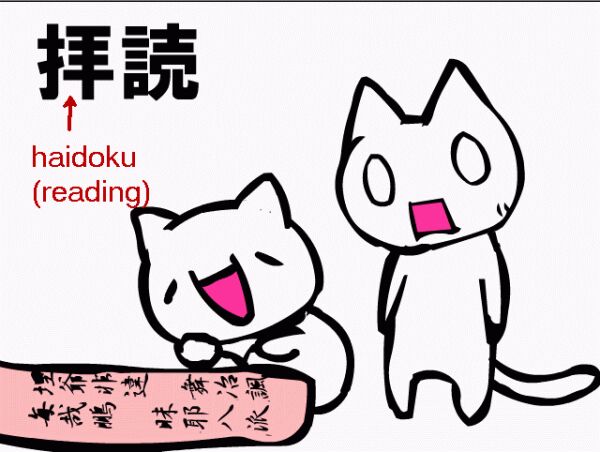 Haidoku, reading from the "bero" (tongue).
It might become clear, that this absolutely does not make any sense but is just what it is, a mixed combination of all kind of nonsense :-)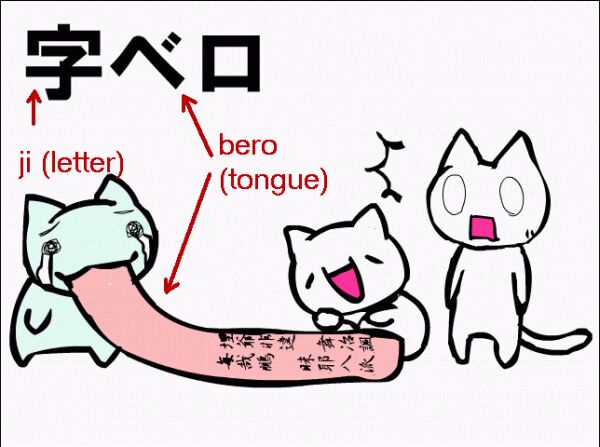 ... indeed ...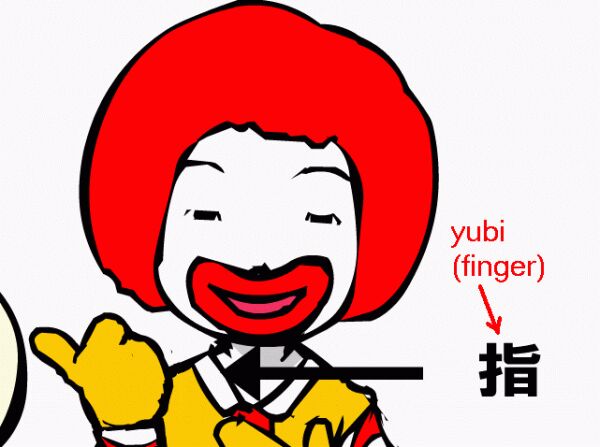 ...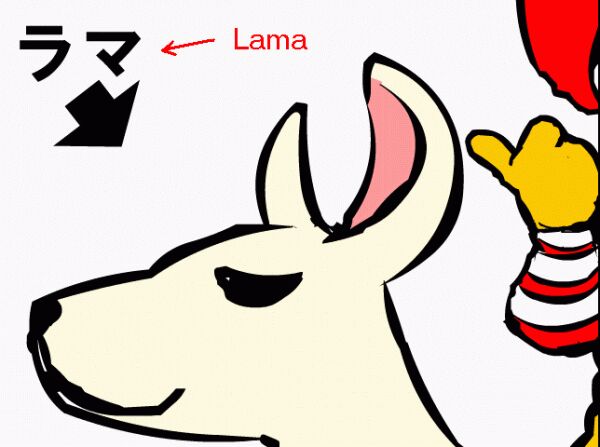 Yes, just a lama *grin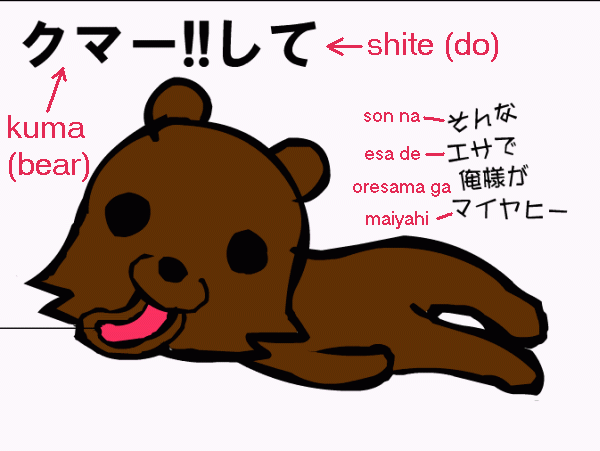 ... make(do) me THE bear (Uhoh, that sounds a bit like a girly phrase) ...
Sonna esa de oresamaga maiyahi (with such food I am maiyahi)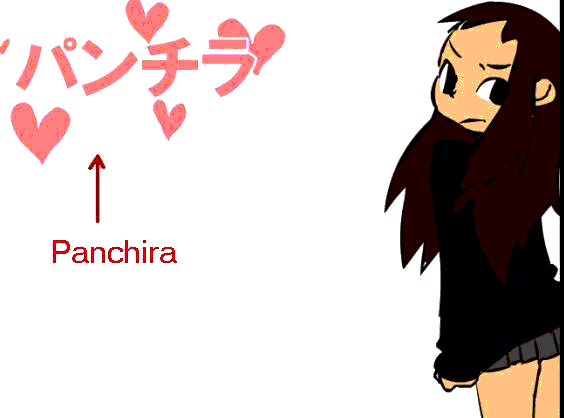 Panchira (Panties chiratto miemasu) is a kind of fetish term for "having a short glance at somebodies/babes panties". "Flashing panties"?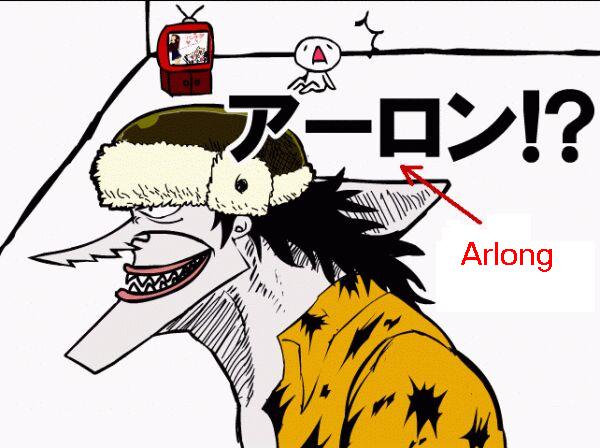 Arlong is an anime character (from "One Piece"). *(comment below)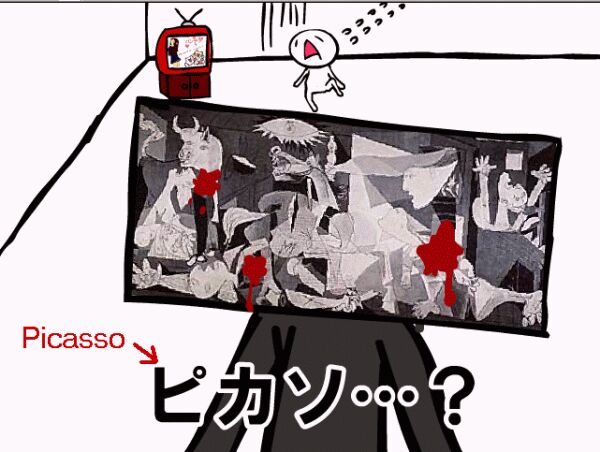 ... just Picasso ...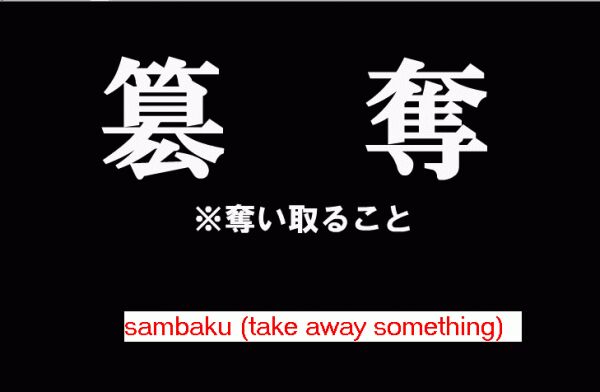 ...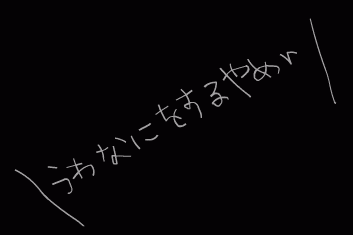 "Waaa nani o suru? Yamete" (waaaa, what are you doing? please stop it)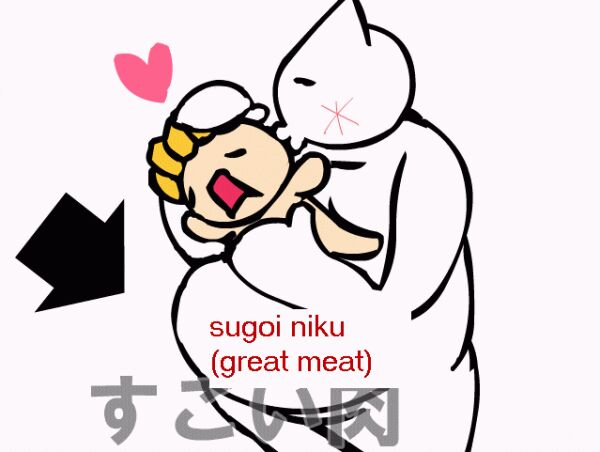 and nonsense goes on ...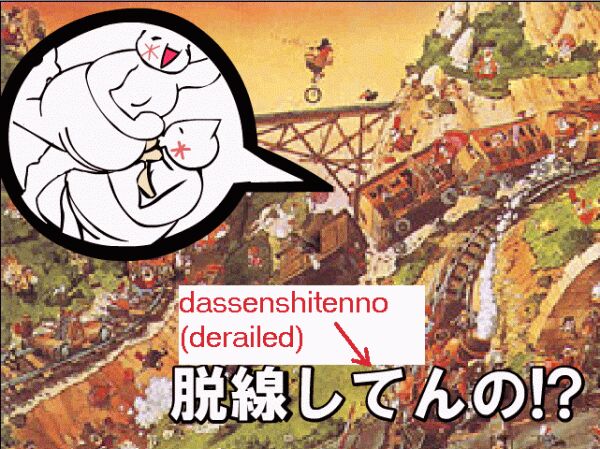 ... so shall it be ...
... no doubt, you are looking at common "entertainment for Japanese adults" here! :-)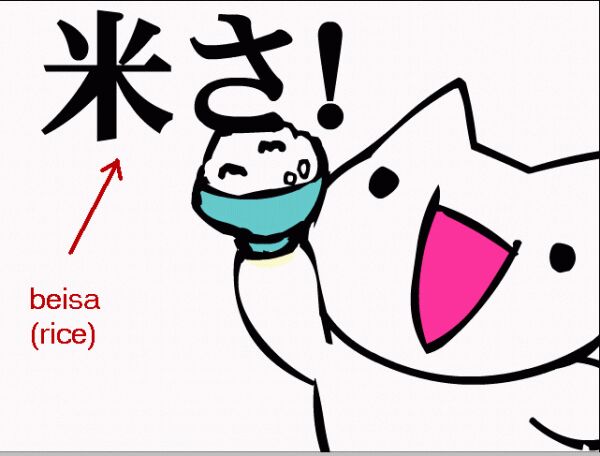 ...they like rice ...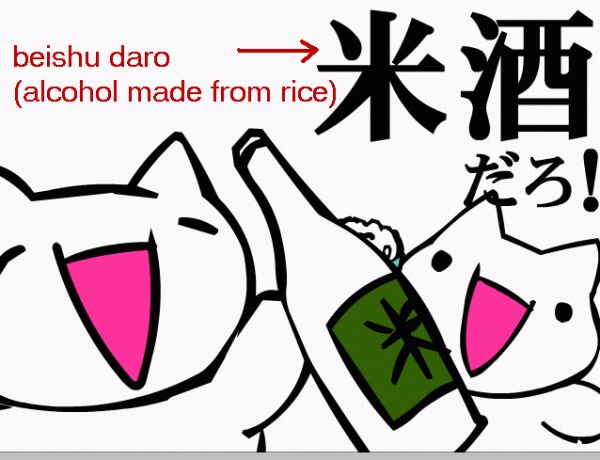 ... and the alcohol made from it.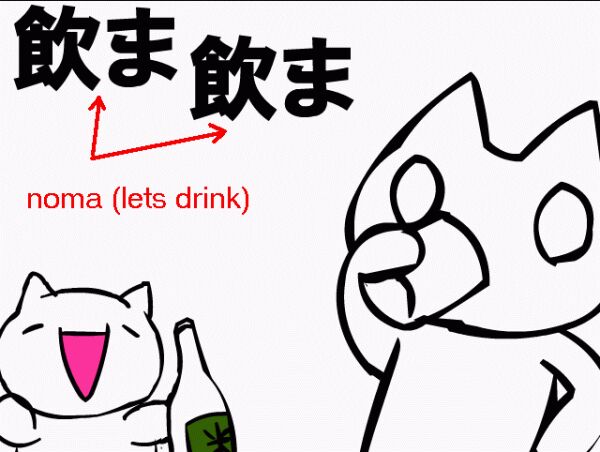 ...
IEEEEEEEEEEEIIIIIII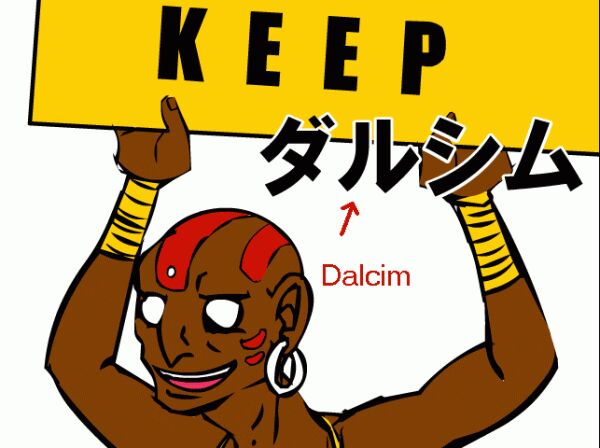 ... most certain the name of the character, Dhalsim from the game "Street Fighter II"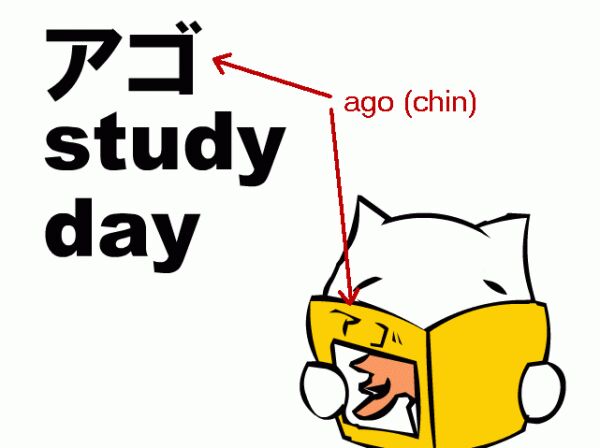 Yes, we study about "chin", which "ago" is the Japanese word for. And NO, double-chin is NOT = chinchin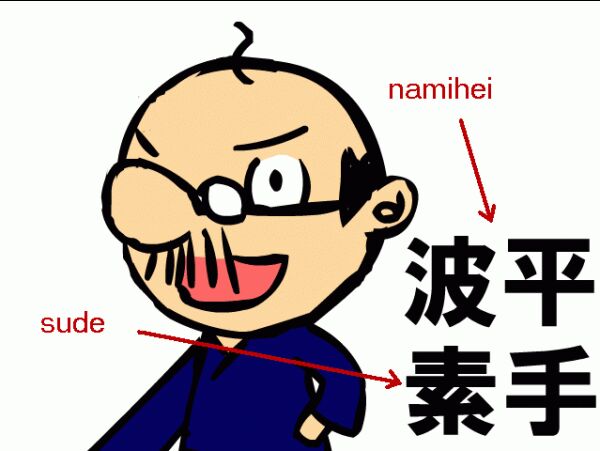 Namihei = again a name of some anime character ("Sazae-san"), su-de = "normal hand" (hard to explain ...coming soon).
Well, this was just the first draft of this page (Monday SEP 19th 16:11 JST) **updated NOV 14th. Readers of this are welcome to give me suggestions, corrections, hints about content which should be adjusted.
So much for now ...
Greetings,
Micha
* Many thanks to "heeyuan" for pointing those out!
© Micha 2005
Special greetings to KL Romania :-D